Newmac Equipment are proud to announce we are now offering New, high quality, Italian made, Carif Semi-Automatic Bandsaws.
3 sizes available, click below for brochure.
All sizes feature a swiveling bow for miter cutting in both directions, hydraulic vice clamping, hydraulic down feed & adjustable down feed pressure.
Carif's bandsaws feature a patented hydraulic system which helps increases band life & productivity.
A knurled knob sets the pressure of the bow descent. If you wind this all the way out you can easily stall
the bow descent with your hand. If you wind it all the way in, it will take much more effort. This excellent
feature allows the saw to cut its way through the material; not forcing the bow down which puts unwanted
stress on the band. You will see this working when you cut a solid round section. At the top of the cut there
are fewer teeth in contact so the saw can cut this part fast. In the middle many more teeth are in contact so
the saw will slow the descent to allow for the extra volume of material to be cut. Towards the bottom the
bow will accelerate again as less material is being removed.
Please feel free to call us on 03 9720 3922 for more information.
Slide show below can be paused by hovering the mouse cursor over the current photo. It will resume when the cursor is moved off the photo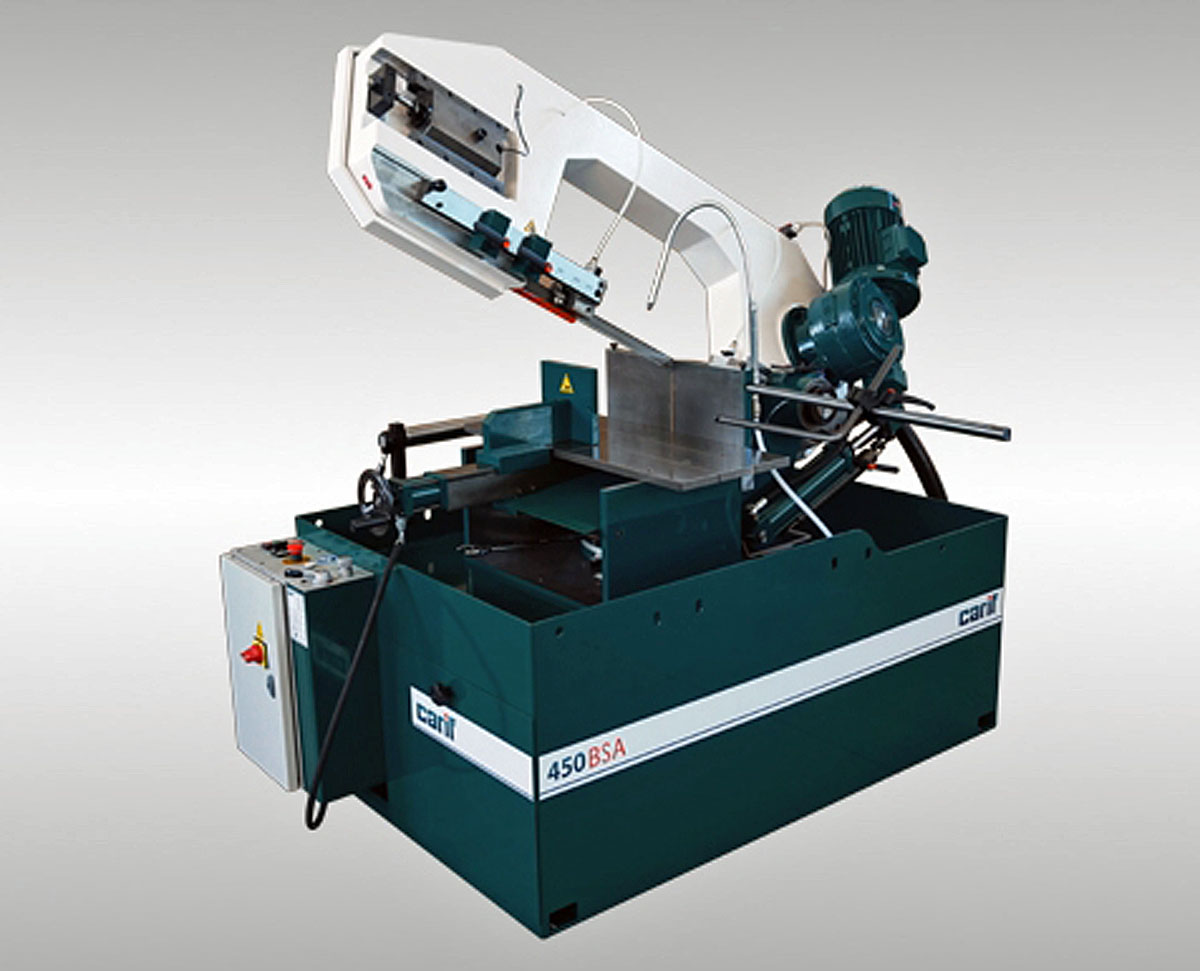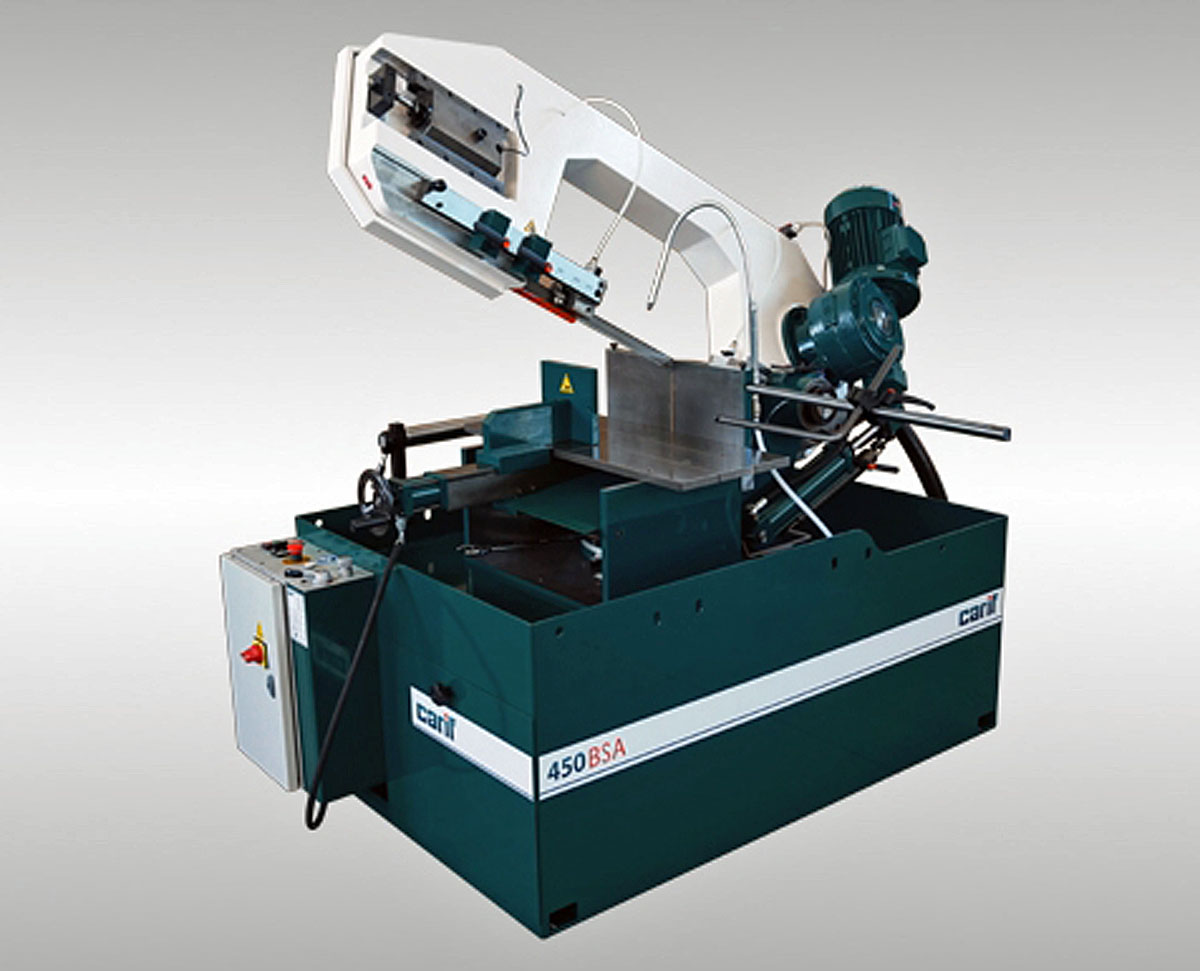 Please click here for a PDF with more information regarding these Carif bandsaws
See Carif YouTube Video below