Welcome to our thread rolling and tapping machinery page. Here you will find our inventory of machinery associated with thread production. These machines include automatic tapping machines and thread rolling machinery for high volume and or high strength threads.
Click on the machine name or the images below to access the details page
PMC model PM-3S thread rolling machine – Stock # 2621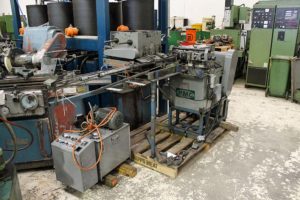 Batliboi Fast Tap – Stock # ????
Brother Hi Tap BT1-203 tapping machine – stock # 2087