We have a used Rexon RDM 250F Pedestal Drill for sale.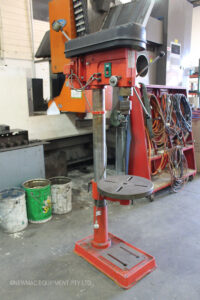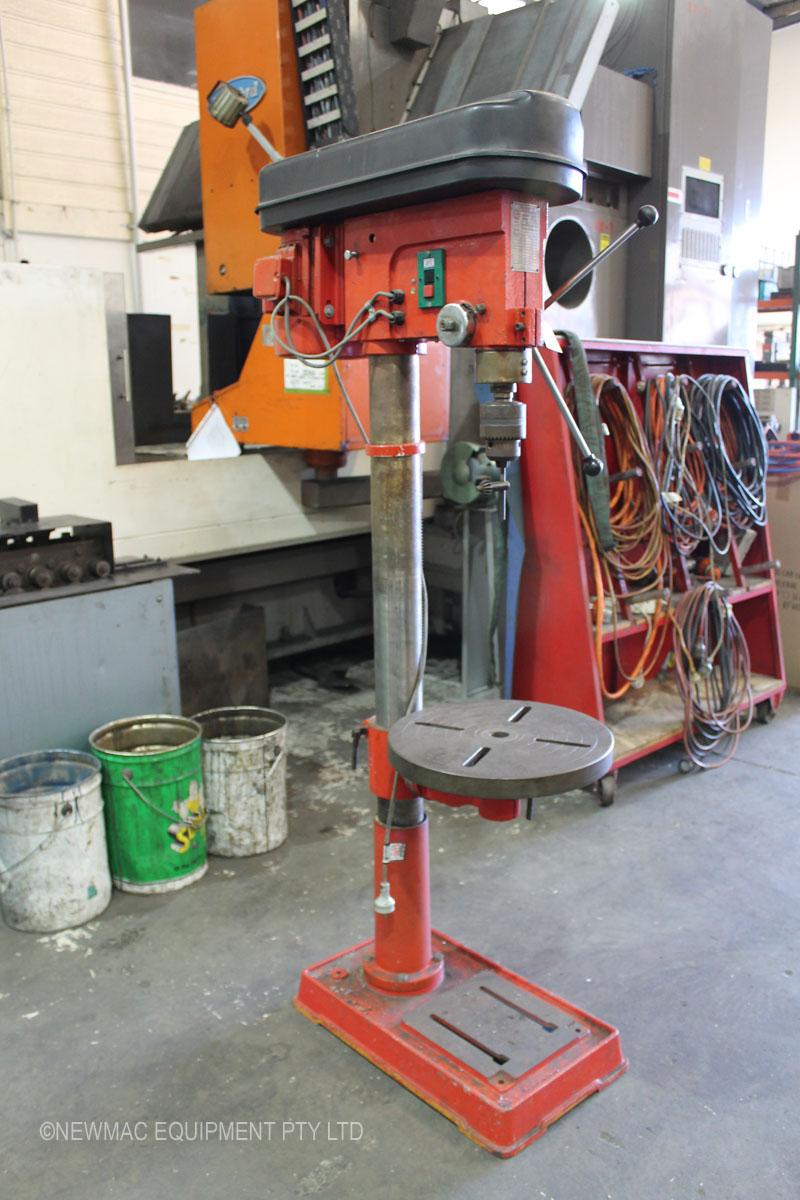 Specifications are as follows:
Table size 395mm
Max drill size in mild steel 19mm (with Drill Chuck)
Distance from centre of spindle to column 210mm
Max distance from Base Plate to spindle nose 1100mm
Max distance from table to spindle nose
Spindle taper Morse Taper 4
Quill travel 110mm
Spindle Motor 1hp
Machine voltage, single phase 240 volt
Overall dimensions 800mm x 500mm x 1730mm high
Weight 300kg approx
We have test run this bench drill in our warehouse & it all works well.
For customers who wish to inspect this machine we are happy to test run machinery in our warehouse, that way it gives you peace of mind that the machine will do your job prior to purchase.
This machine is in our warehouse so feel free to ring on 03 9720 3922 or pop in to inspect the machine at your convenience.
We are always interested in purchasing metalworking machinery, if you have machines surplus to requirements or you are closing down, please feel free to contact us here at Newmac Equipment
Slide show below can be paused by hovering the mouse cursor over the current photo. It will resume when the cursor is moved off the photo