We have for Sale in working order a Norman 12KVA  Resistance Spot Welder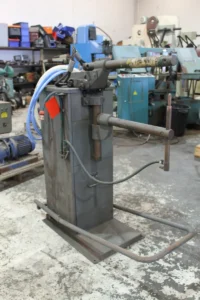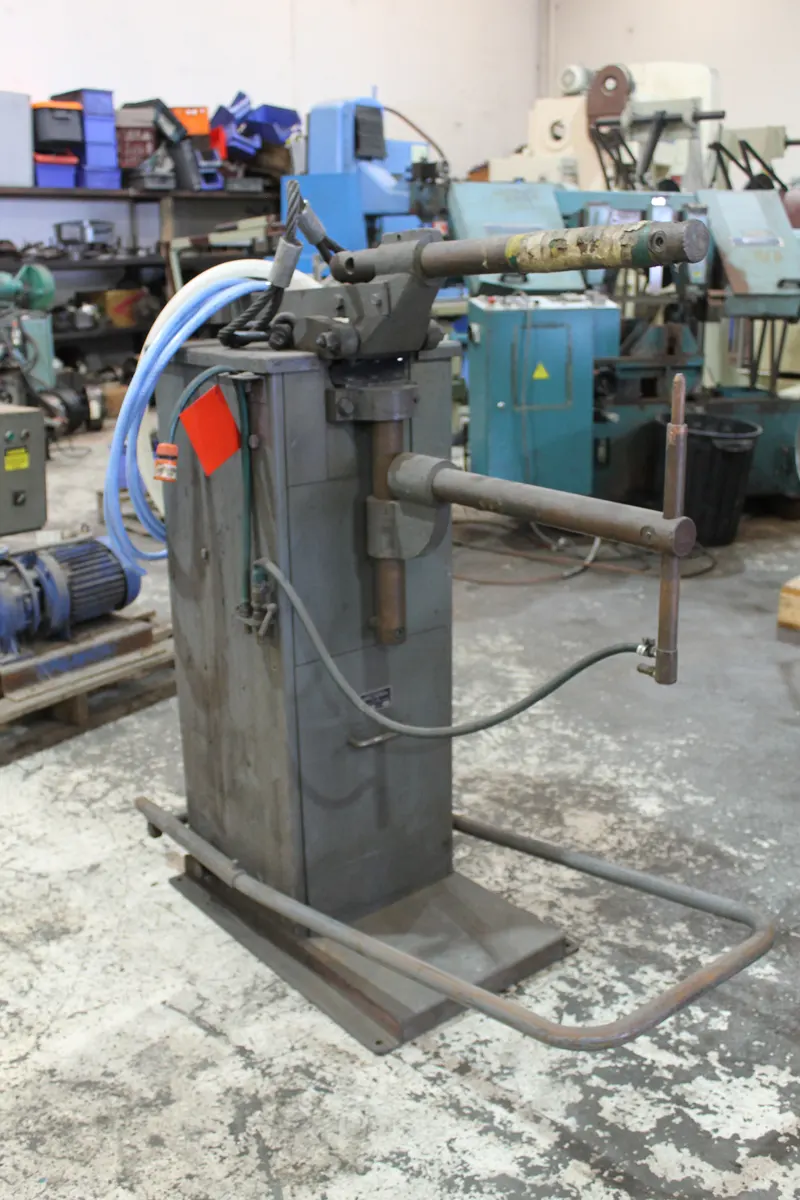 Specifications are as follows:
12 KVA
540mm throat
415V Single Phase
Foot switch
Water Cooled
Dimensions for Transport 1,300 x 450 x 1,300mm
Weight 300Kgs
One electrode is missing so will sell as is.
For customers who wish to pay us a visit, we are happy to test run machinery in our warehouse, that way it gives you peace of mind that the machine will do your job prior to purchase.
This Spot Welder is in our warehouse so please feel free to call us on 03-9720-3922 for more information & price or pop in to inspect the machine at your convenience.
We are always interested in purchasing metalworking machinery & surplus equipment. Should you be looking at Downsizing, Relocating, Closing Down or have machinery that is surplus to requirements, we would appreciate the opportunity to assist in any way we can.
Slide show below can be paused by hovering the mouse cursor over the current photo. It will resume when the cursor is moved off the photo